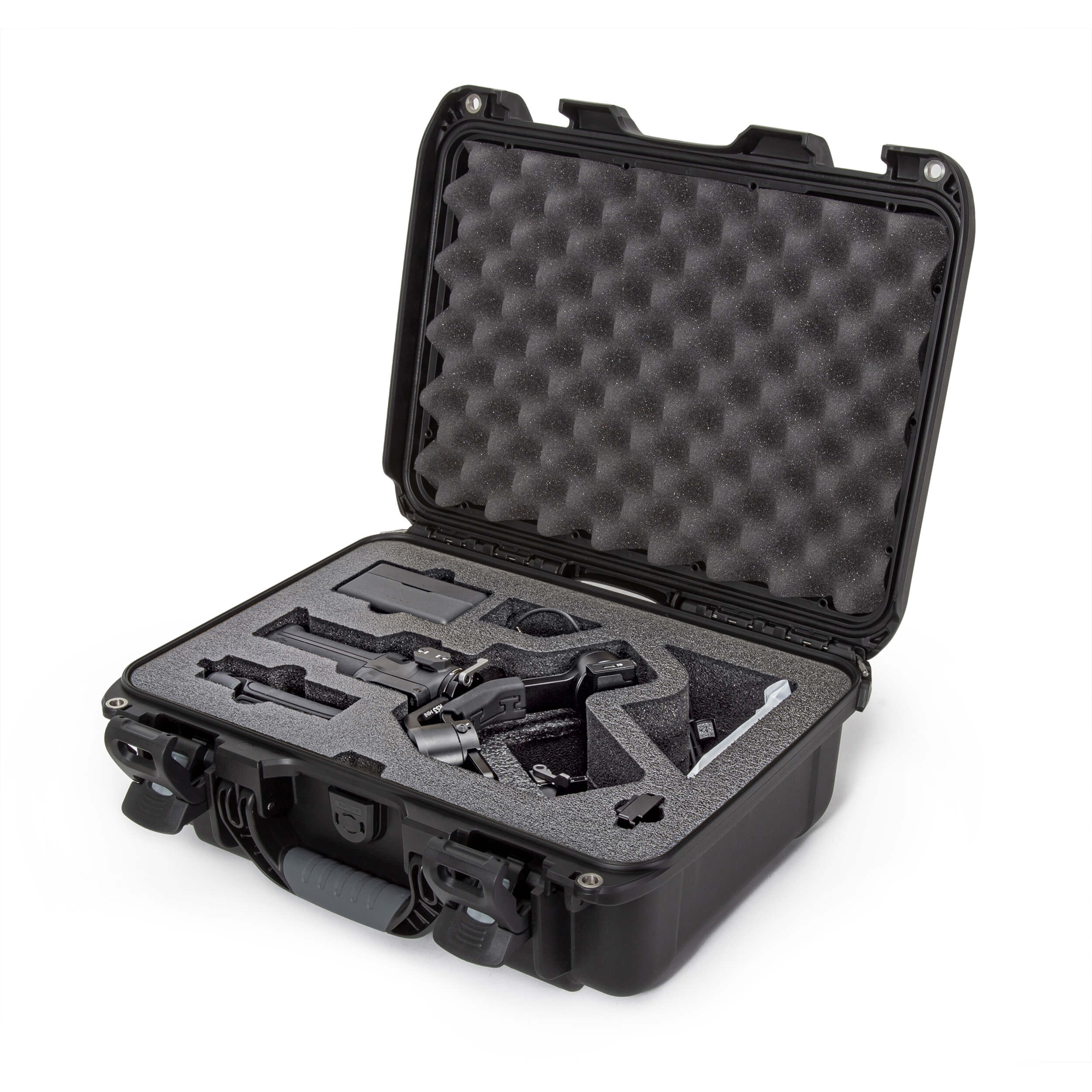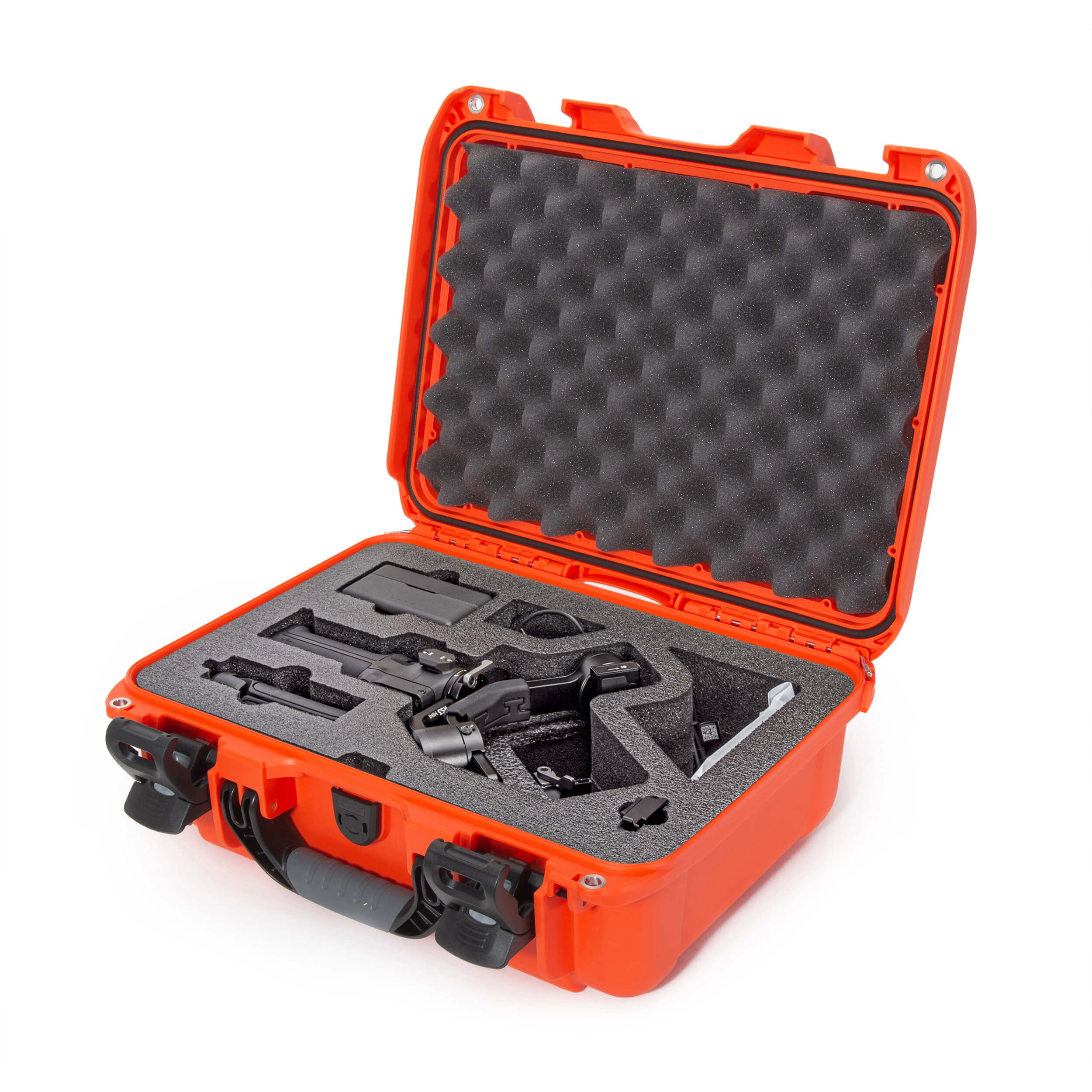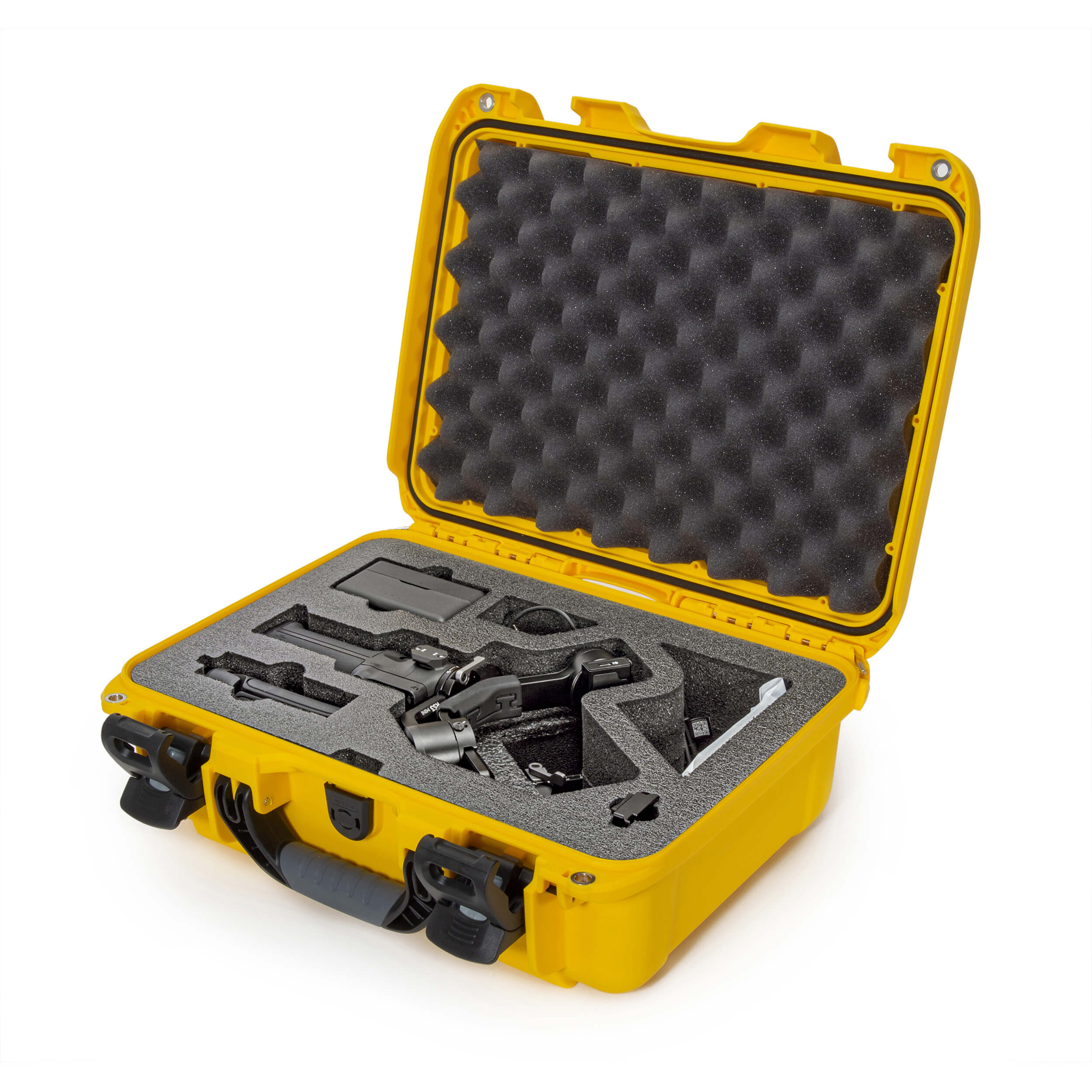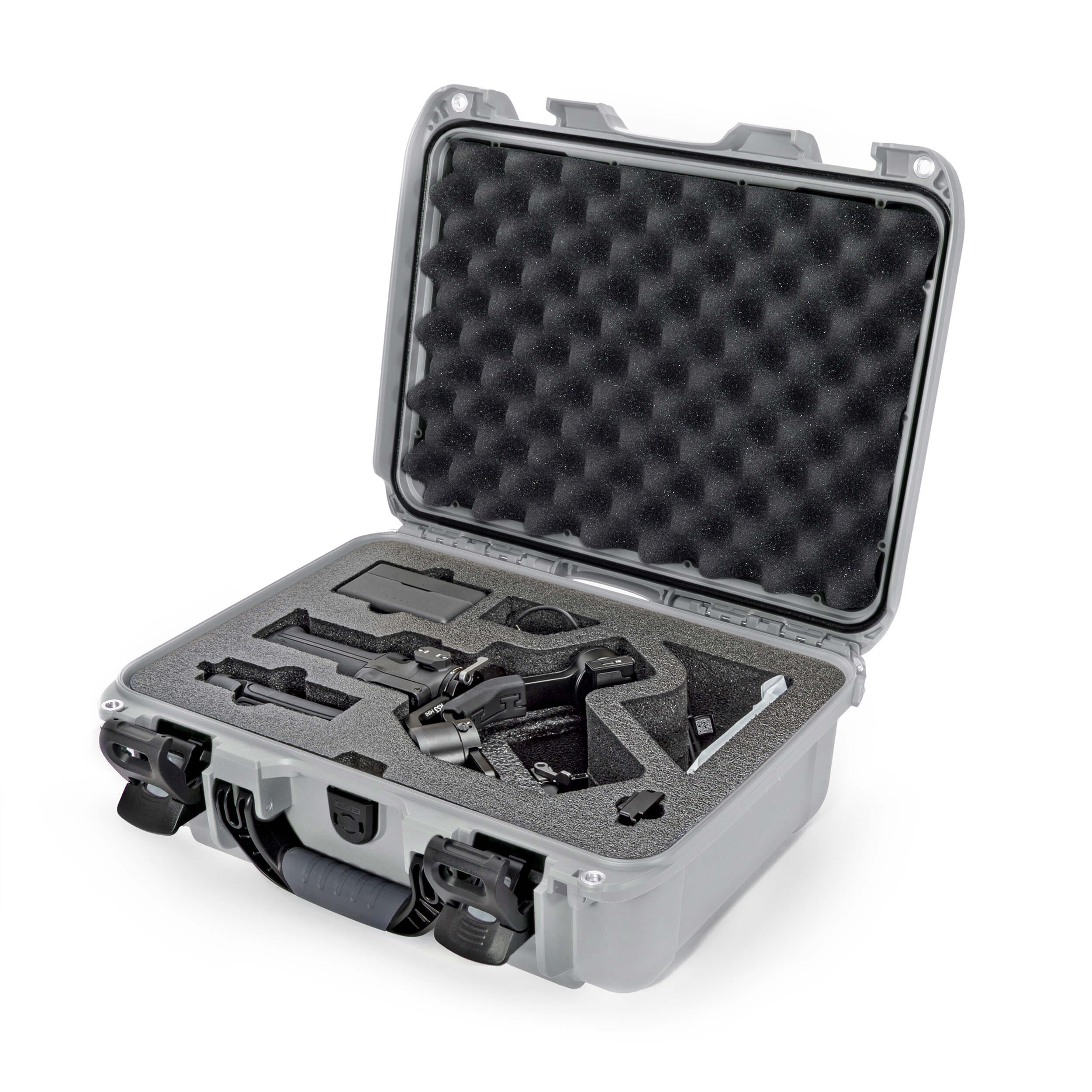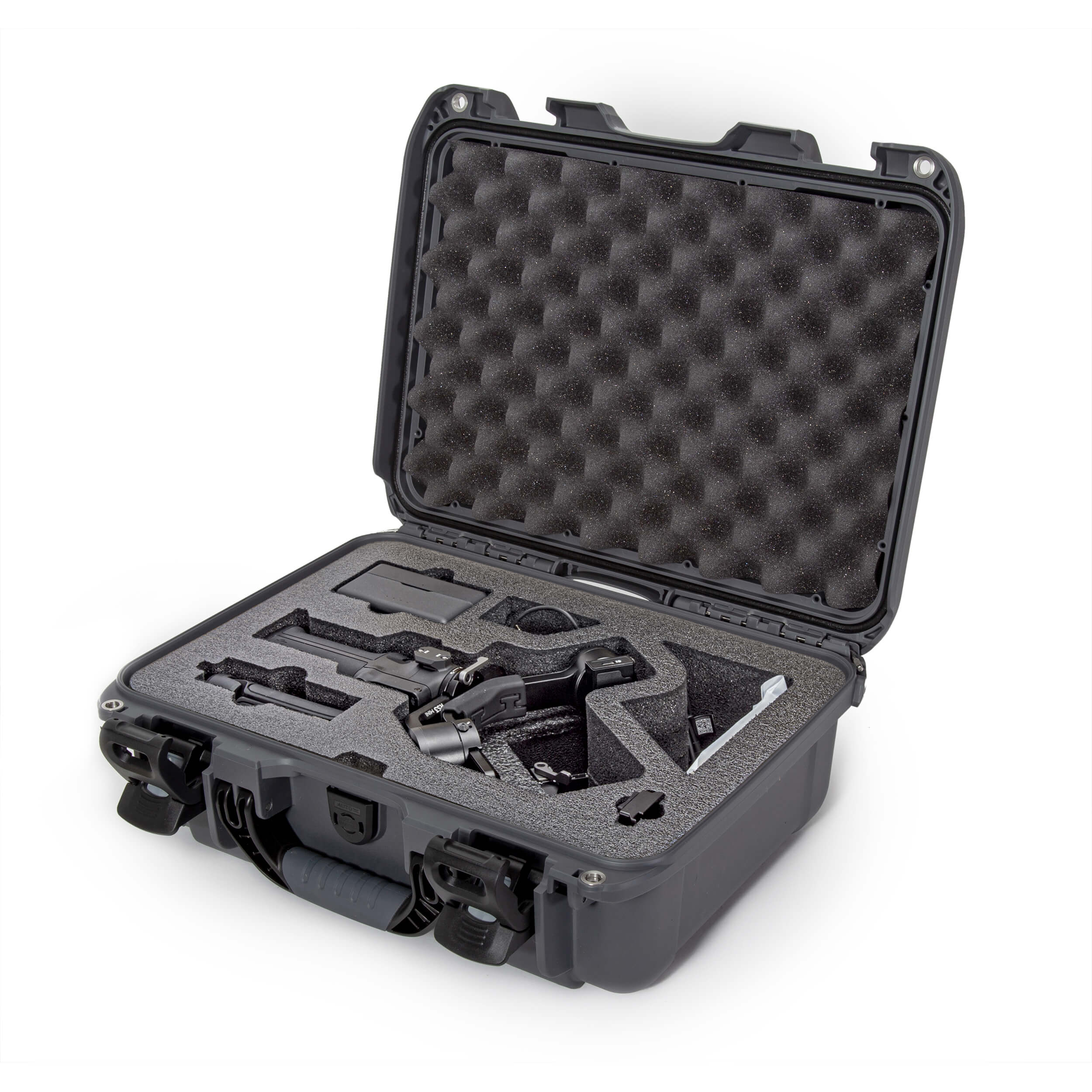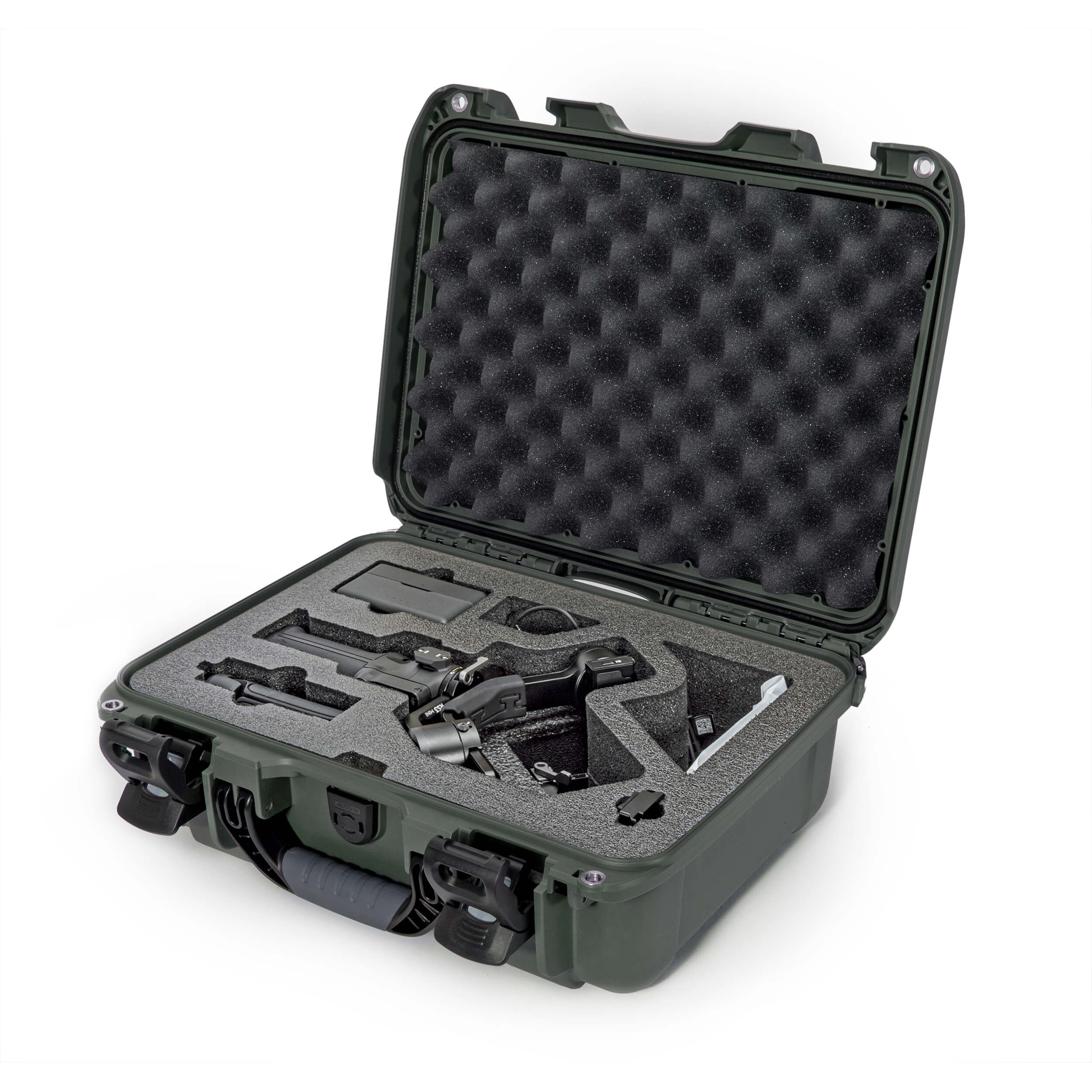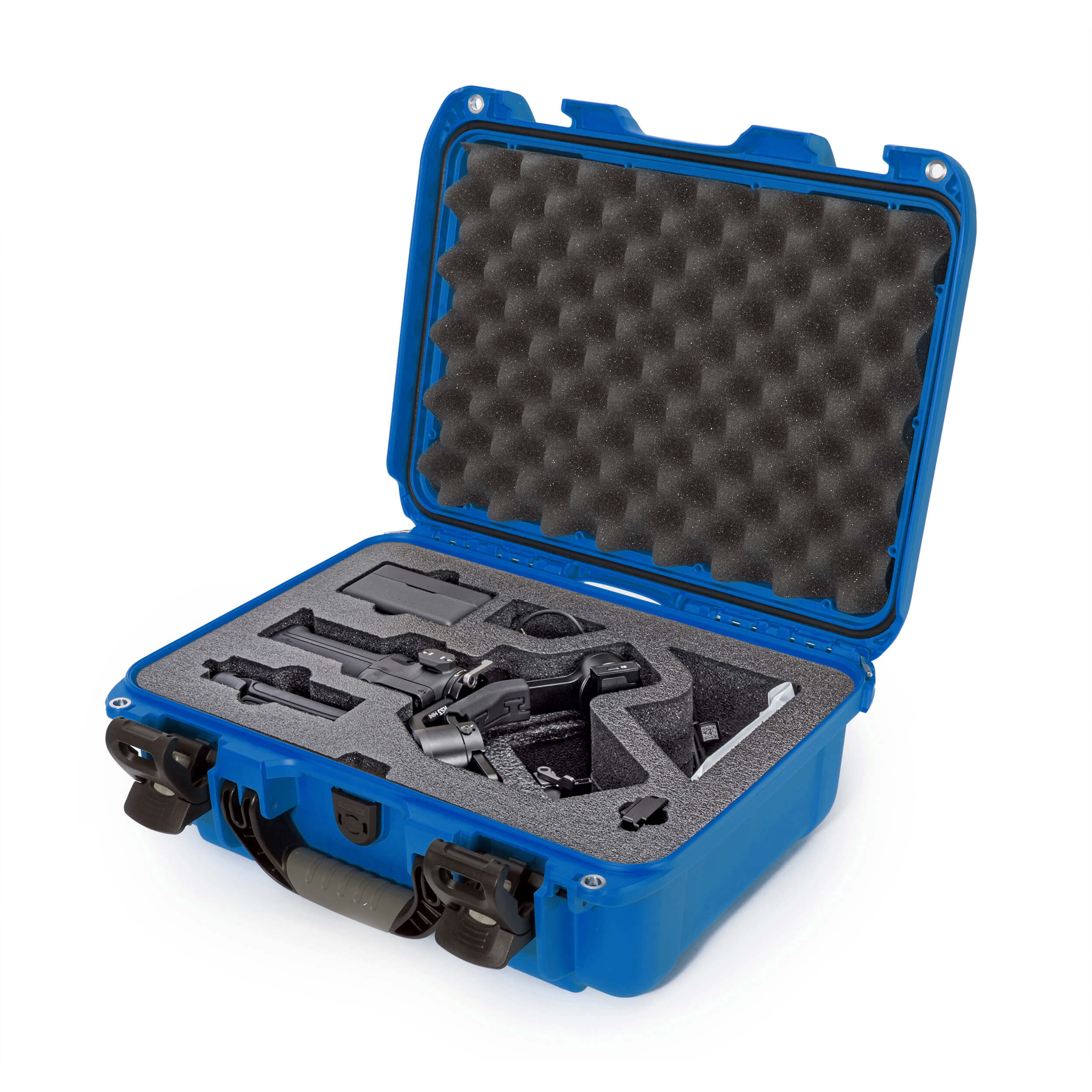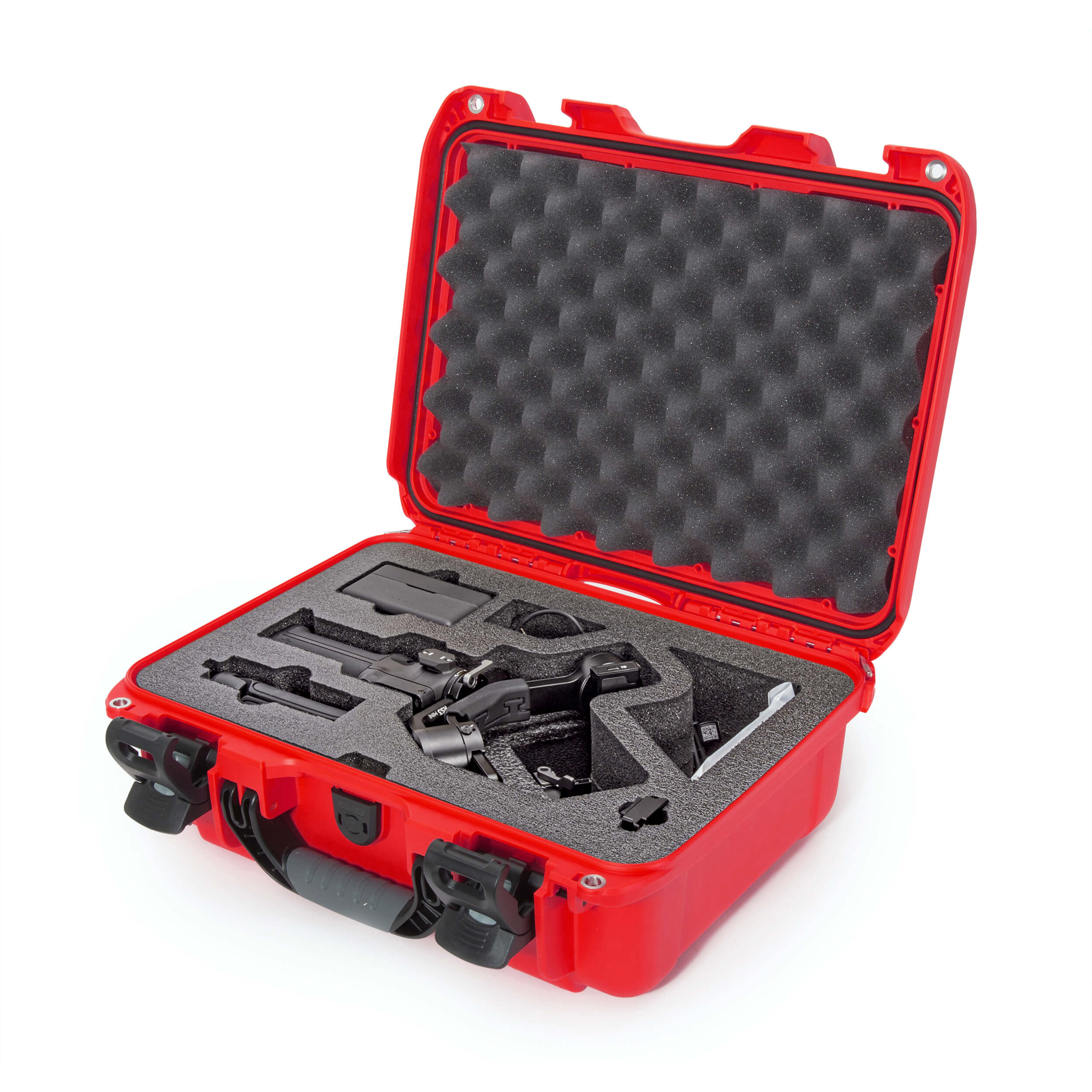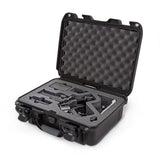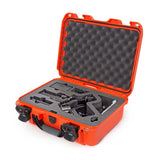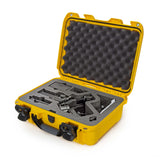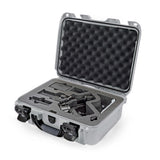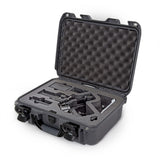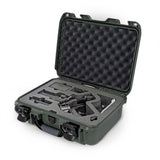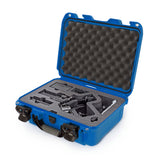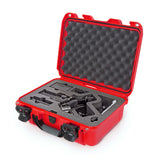 NANUK 920 For DJI™ Ronin RS 3 Mini - Creator combo kit
---
---
About the NANUK 920 For DJI™ Ronin RS 3 Mini - Creator combo kit
Built to organize, protect, carry and survive tough conditions, the NANUK 920  waterproof hard case is impenetrable and indestructible with a lightweight tough NK-7 resin shell and PowerClaw superior latching system. With NANUK's exclus... Read more
---
Interior Size (LxWxH)
15 in x 10.5 in x 6.2 in
381 mm x 267 mm x 157 mm
Exterior Size (LxWxH)
16.7 in x 13.4 in x 6.8 in
424 mm x 340 mm x 173 mm
---
NANUK 920 For DJI™ Ronin RS 3 Mini - Creator combo kit
About the NANUK 920 For DJI™ Ronin RS 3 Mini - Creator combo kit
Built to organize, protect, carry and survive tough conditions, the NANUK 920  waterproof hard case is impenetrable and indestructible with a lightweight tough NK-7 resin shell and PowerClaw superior latching system. With NANUK's exclusive locking and latching system, your case stays shut and secured until you are ready to open it.
Your Nanuk 920 For DJI™ Ronin RS 3 Mini - Creator combo kit the maximum level of protection with this protective case.
The closed cell, high-quality foam is pre-cut for your Ronin RS 3 Mini gimbal and the smart design ensures all the delicate parts remain in place and properly organized. It offers compartmentalized protection for the gimbal, two (2) BG37 grips/batteries, extended grip/tripod, camera mounting plate, USB power adapter, charging accessories and accessories case.
The interior of the lid features soft, cushioned foam protection to keep all the components in place when traveling. Videographers and photographers trust NANUK to protect their most valuable gear. You can too!
The NANUK 920 For DJI™Ronin RS 3 Mini - Creator combo kit protective case comes with a soft grip and ergonomic handle to make it easy to transport.
It also features stainless steel hardware and integrated handle stay to keep the handle out of harm when traveling or during shipping. This transport case is also equipped with an automatic pressure release valve and an integrated bezel system to accommodate custom panels without needing to drill holes so the case stays watertight.
This MIL-Spec injection molded case is backed by a lifetime warranty.
Specifications
Exterior Size (LxWxH)
16.7 in x 13.4 in x 6.8 in
424 mm x 340 mm x 173 mm
Interior Size (LxWxH)
15 in x 10.5 in x 6.2 in
381 mm x 267 mm x 157 mm
Weight (Empty)
5.1 lb | 2.3 kg
Base Depth
4.1 in | 104 mm
Temperature Range
Min -20°F (-29°C ) | Max 140°F (60°C)
Max Buoyancy
40 lb | 18.1 kg
Padlock Holes
0.3 in | 7.62 mm
Material
Lightweight NK-7 resin
Warranty
Lifetime warranty & 30-day satisfaction warranty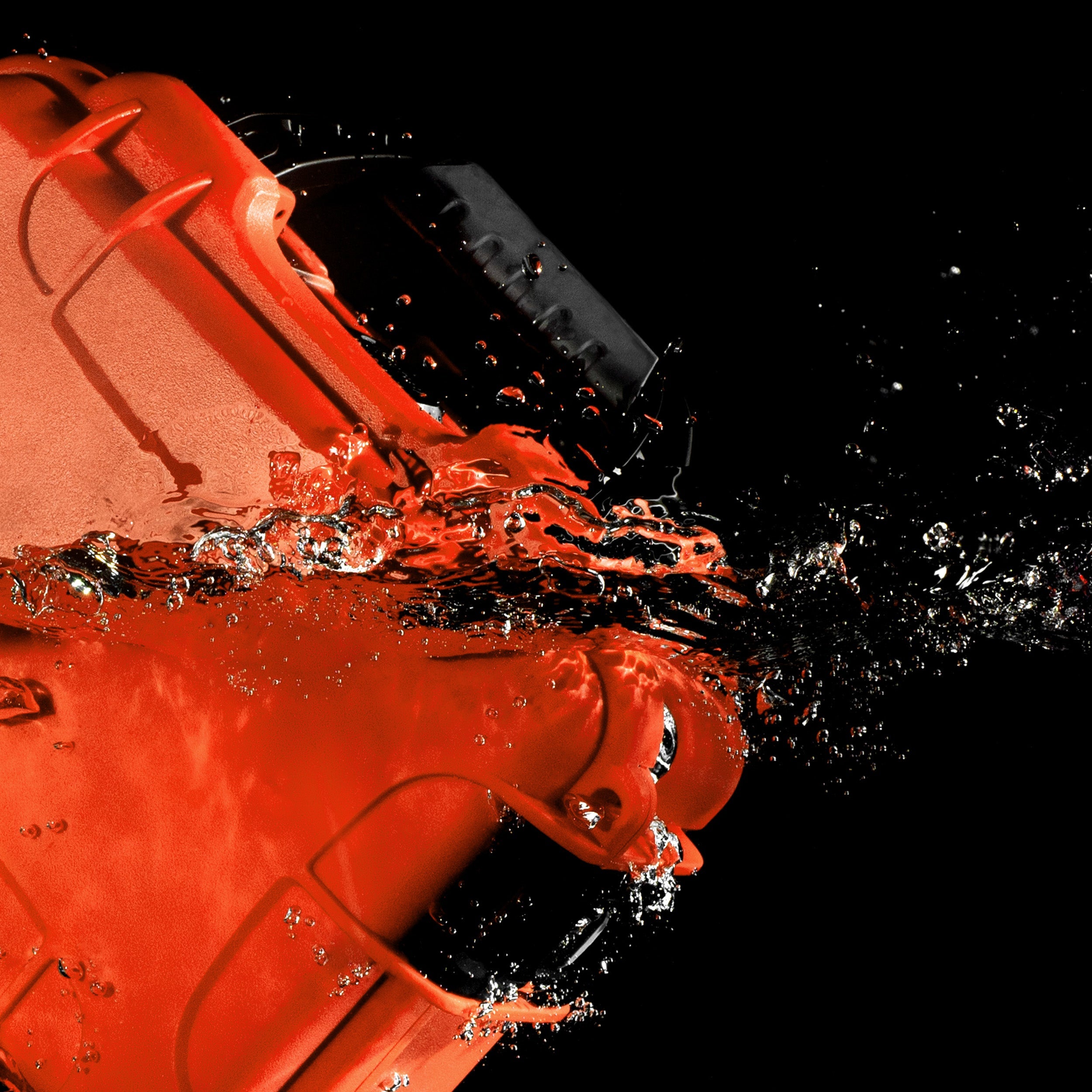 IP67 Waterproof & Dustproof
Go where no case has gone before.
NANUK protective cases were primarily designed for front line protection, search and rescue missions, first responders, military, industrial, marine and diving uses. The professionals that rely on NANUK cases require a reliable, waterproof solution which resists deformation and fatigue. NANUK ensures a long-lasting, watertight seal - nothing gets in – nothing!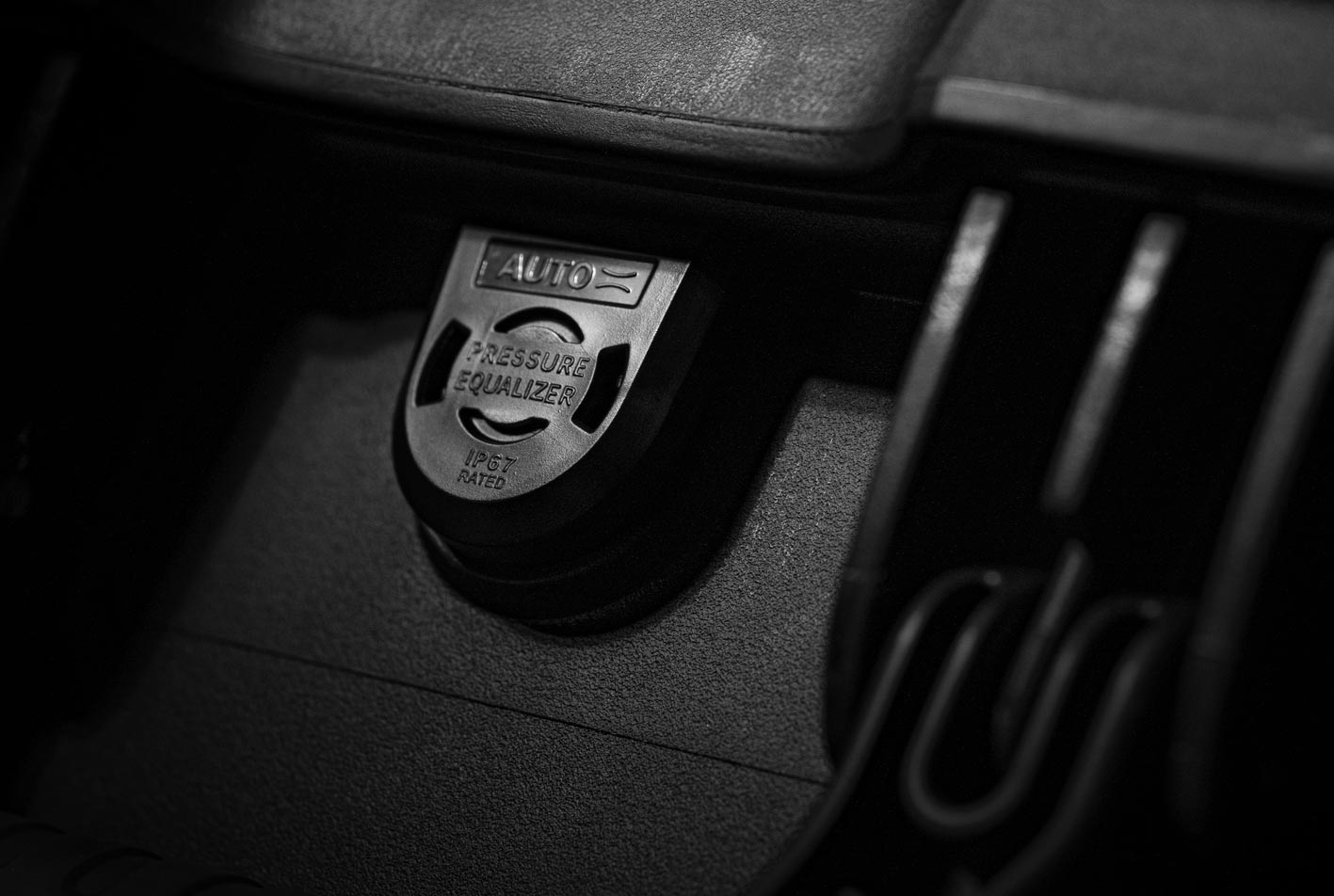 Automatic Pressure Release Valve
Keep your case from sealing shut. Automatically.
Changes in altitude, temperature, humidity and geographic location create a "vacuum lock" which can effectively seal a case shut. NANUK's integrated auto-pressure valve equalizes this atmospheric pressure difference. Using state-of-the-art technology, the micro vent allows air to pass through while preventing water from entering.
PowerClaw Superior Latching System
Close with confidence. Open with ease.
Ensuring that your smaller gear stays well protected from the elements, this NANUK case's patented PowerClaw latching system uses compressive force and triple action to clamp your case tight. Integrated slide locks offer added security, preventing your case from opening during transport or if it's dropped. The super tough nylon construction and stainless-steel hardware ensure that your important items stay safe in your NANUK waterproof case no matter where your journey takes you.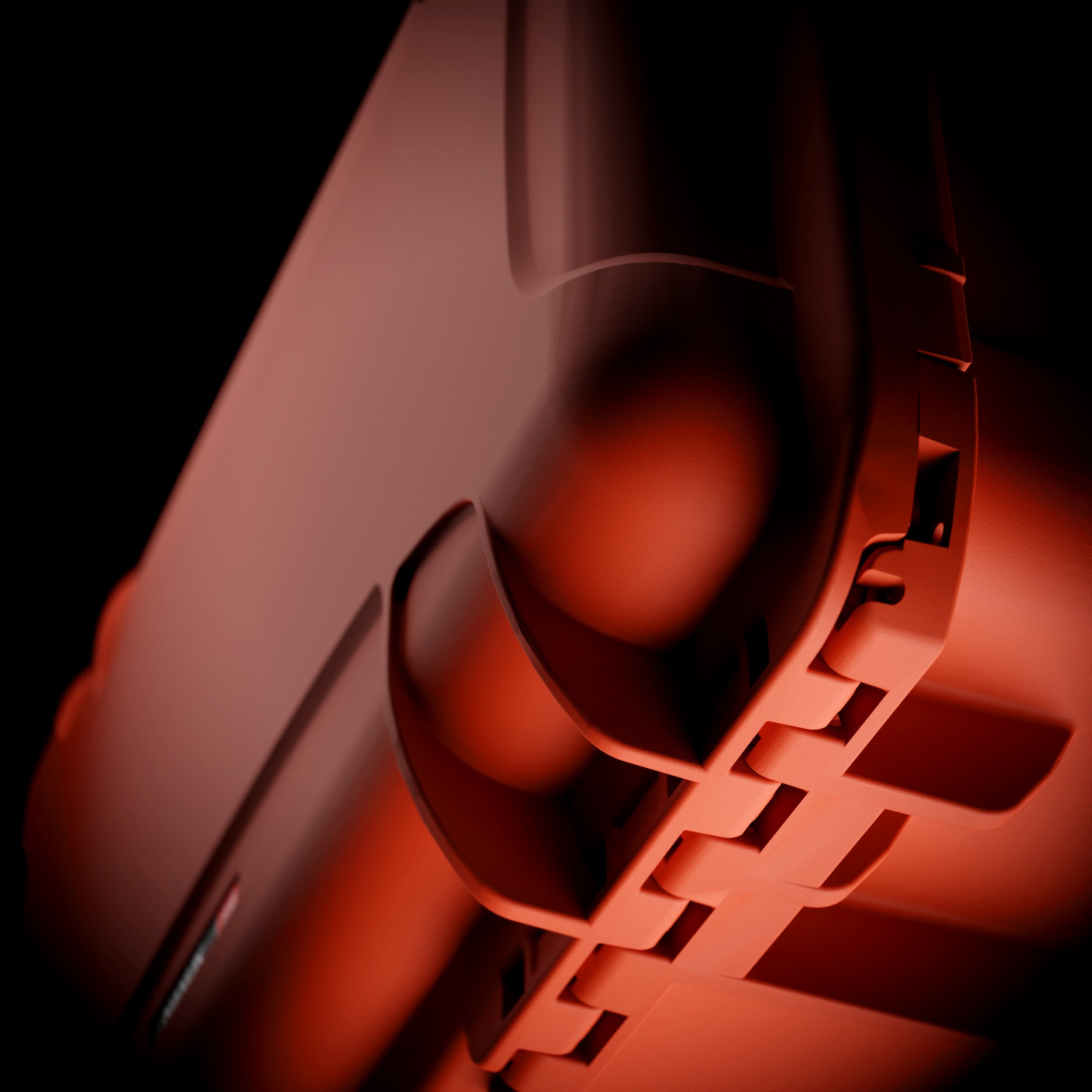 Indestructible & Lightweight NK-7 Resin
Get High-Impact Protection with a fraction of the weight.
Impact-resistant, lightweight, and armed with an NK-7 resin body, this NANUK case is designed with rounded corners, thick, strong walls, and oversized details. No matter what nature throws its way, NANUK is built to survive. This NANUK is shock-absorbent to prevent damage to the case and, more importantly, to the valuable contents.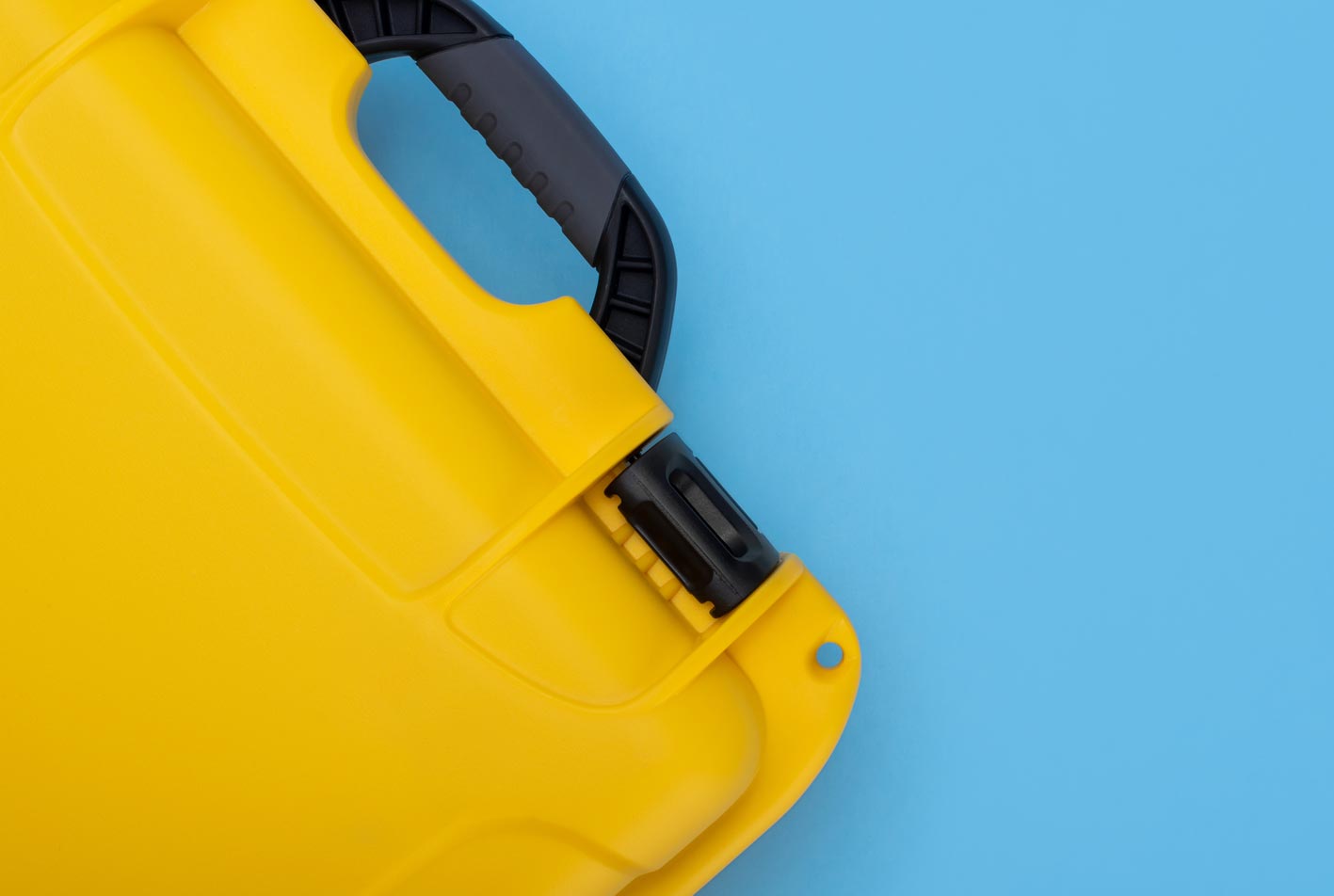 Design & Colors
Stand out with a unique design and color selection.
Rounded corners and chamfered edges merge with strong character lines to deliver a design that is as sleek and modern as it is tough and reliable. Be it for aesthetic preference or more practical purposes, color choice is an important feature for many NANUK users - choose from up to nine colors depending on the case.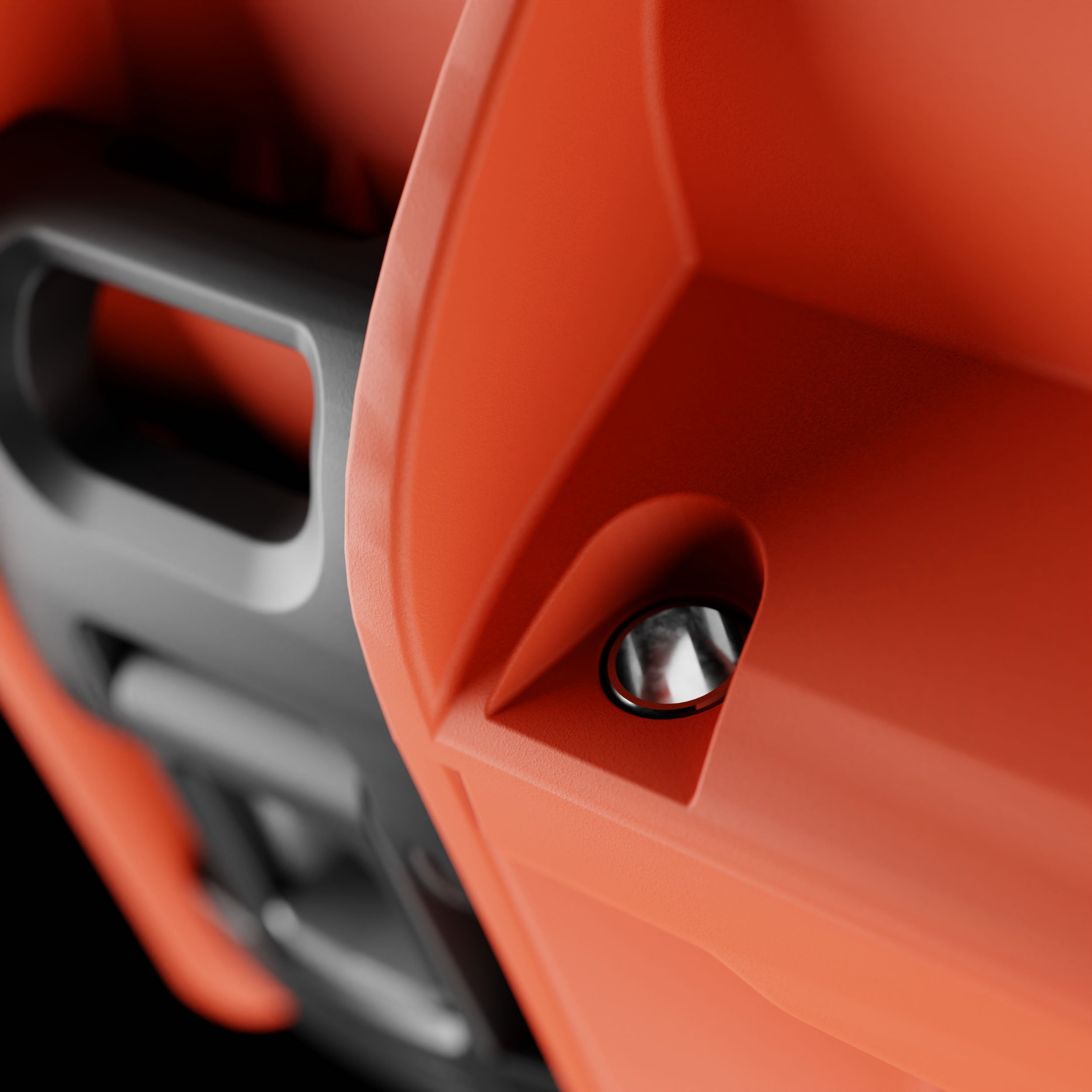 Lid Stay & Reinforced Metal Padlock Holes
Keep the case from closing on your hands plus some added security
NANUK comes loaded with innovative features. All models have integrated lid stays molded into the hinge that keeps the case lid open when you need it to stay open which means no more pinched fingers. Available on this NANUK case is reinforced metal padlock holes that let you lock down your gear so you can carry and protect your valuables with confidence.
Specifications

Specifications

Exterior Size (LxWxH)

16.7 in x 13.4 in x 6.8 in

424 mm x 340 mm x 173 mm

Interior Size (LxWxH)

15 in x 10.5 in x 6.2 in

381 mm x 267 mm x 157 mm

Weight (Empty)

5.1 lb | 2.3 kg

Base Depth

4.1 in | 104 mm

Temperature Range

Min -20°F (-29°C ) | Max 140°F (60°C)

Max Buoyancy

40 lb | 18.1 kg

Padlock Holes

0.3 in | 7.62 mm

Material

Lightweight NK-7 resin

Warranty

Lifetime warranty & 30-day satisfaction warranty
Certifications

IPX7 Ingress Protection - Waterproof

IP6X Ingress Protection - Dustproof

ATA Specification 300 - Category 1 Impact

ASTM D-4169 DC-18 Vibration

ASTM D-4169 DC-18 Rainfall

ASTM D-4169 DC-18 Drop Test